Hello! I apologize in advance if this is very basic, but I don't know how it happened.
I'm using Steam's RPG Maker 2000 editor. Every time I try to use the "battle test" option in the database it gives me the following error (Image attached below). This has been happening to me for a while now, however I don't remember making a major change.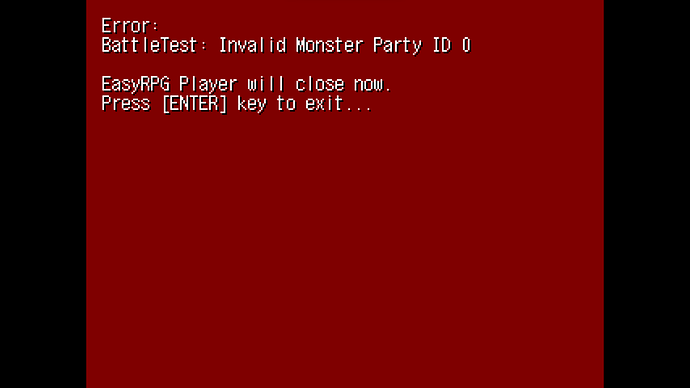 I am using version 0.7 "sword" of Easy RPG Player.
Any ideas? It would be useful to get this working to work on my game…