Hi !
I am actually trying to host my RM2003 game on web.
Here is the link : https://brikoumaker.github.io/LAQUESTION/La%20Question/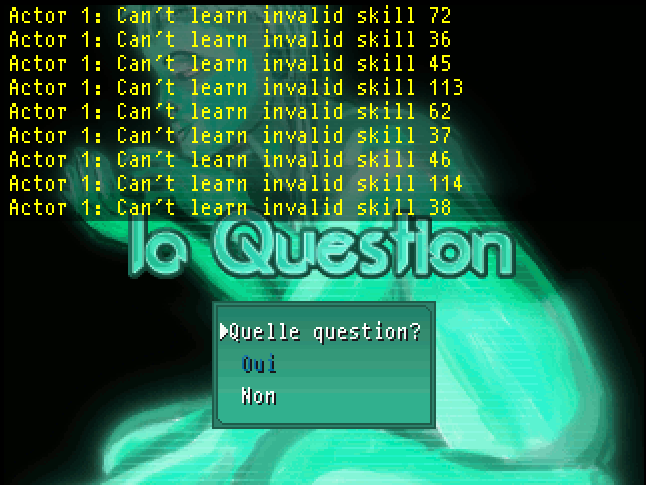 There are weird code lines about actors skills on the screen.
There is lag but I dont know if it's just for me.
I would like to know how skip the basic RM2k3 Title Screen ?
Thanks !