I've tried playing a simple Polish game «Reis Adventure». It's not really playable because of vehicles, but it has a strange bug: I get a great lot of such messages: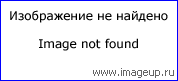 i[/i] seems to be a Polish translation of i[/i]. It seems, the message appears any time when a menu item is pressed, or any other action that has no SFX is done, and when no BGM is played.
RPG_RT plays this game well.