Hi all.
I just discovered your player, and I'm absolutely amazed by all your work… you guys are GENIUSES!
I have a game project currently in development using RM2K with the BetterAPE patch and was wondering how to port it to your player. When using it, I can no longer load a saved game nor force exit the game, so my custom title screen is broken.
So my question is: How can I restore these functions to repair my custom title screen?
Additionally, I've noticed a different behavior between your player and the original RPG_RT.exe regarding item equipment:
When attempting to equip an item on a hero that is not able to wear it, the original RPG_RT will ignore the command, but your player will equip it. I'm not sure if this is intentional or not, so I wanted to ask.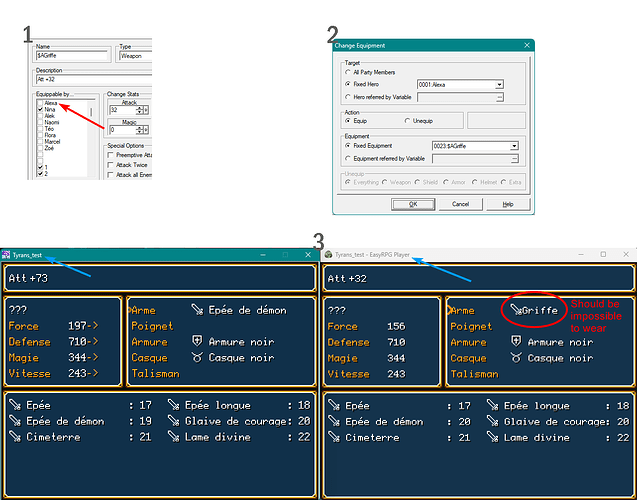 Thank you again for your AMAZING tool!