Hi there,
I tried to create some string pictures and noticed some strange behaviour.
(I could post only one picture.)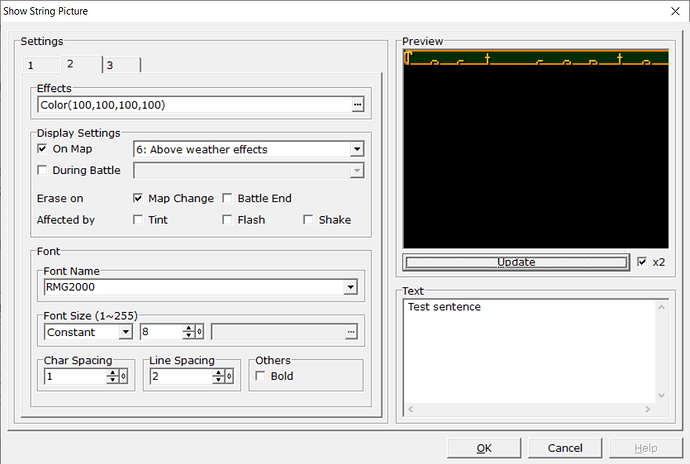 When using the RM2000 or RMG2000 font, the text is absurdly large. (This seems only to be a problem when using the Maniac editor and rpg_rt.exe. With EasyRPG Player, the text has a normal size.)
I set the picture size to 'Auto', but often the message is much larger than the text box. This happens also with some other fonts.
When I decrease the font size from 8 to 6, the text doesn't seem to change. Instead, the text box borders disappear.
When I set the picture size manually, then the text seems to be cut in half horizontally.
This behaviour doesn't seem to be intendend or did I miss something?